I'm back! After a month of reflection in the beautiful greenness of Costa Rica, I've received a clearer vision for the coming six months. Here are two main additions to the strategy that I wrote down two months ago in this post.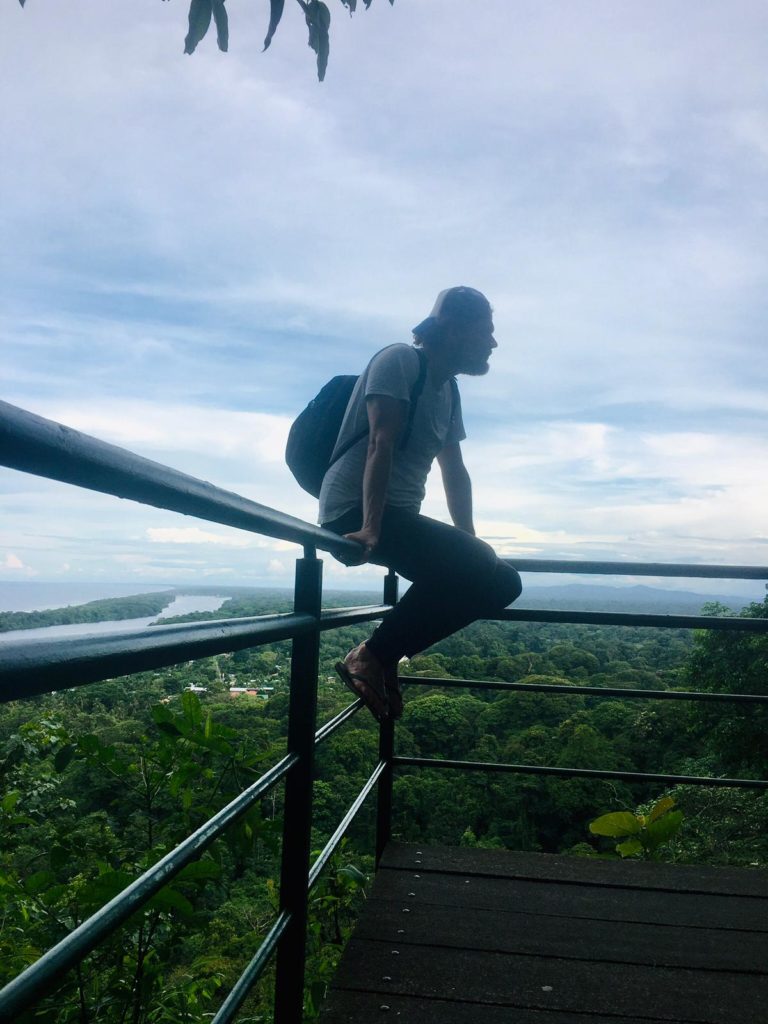 I'm offering a social service
I have a strong desire to keep operating in the gift economy. Gift economy means that I don't throw up a paywall for people to access what I offer. I give things away for free.
After a wonderful conversation with my friend Karolina and my new friend Ledvi, I realized that I need to focus more on receiving enough financial support for myself, to keep this radical principle of giving away my services to others alive.
They helped me see that what I'm offering is a kind of social service. Perhaps a community service.
I like the sound of that. Yes, what I offer – classes, conflict resolution conversations, educational material – is to support people in the community at large. I would love it if not the individuals that I support, but the community at large, would support me.
After this insight, I got the vision of receiving monthly financial support from 150-300 people who donate $5, $10 or $20 a month. This way I'm able to get the food, shelter, tools, focus and transportation I need, to be of best use to the community.
So what I'm focusing on these coming six months is to invite 200 people to give $5, $10 or $20 a month for three months. I'm adding a donation button to the top of this page and I will give a link to support me to all the people I support through conversations, classes and videos. Let's see how it goes 🙂
Tiny peace office
The second addition to my strategy is the Tiny Peace Office. Last year I made a proposal – together with Mark and other people connected to Loodens – to go around Amsterdam in a Tiny House and offer 1.000 conflict resolution conversations and 50 classes. In Dutch this project is called Eerste Hulp bij Gesprekken.

The proposal got rejected by the people working for the different districts in Amsterdam. The three weaknesses that we identified in the proposal were:
Not enough collaboration with other existing, local organisations.
Not enough trust that what we offer is valuable and different from what other social services offer.
Not enough support within our team to offer both on-demand support AND structural support.
Over the past month, I got excited again about collecting conflicts with this tiny peace office.
I want to learn from the weaknesses in our previous proposal and give the tiny peace office another shot. In the coming months I'm going to call around, to find support for a pilot project in the first quarter of 2022. To bring the Tiny Peace Office to a park in Amsterdam. The aim is to collect conflicts and help them get resolved. Either by me and my collaborators or by local partners who offer additional conflict resolution services.
I will keep you updated about this pilot here. Sign up for the newsletter to get the updates in your e-mail.
The existing strategy
The two topics above are additions to the strategy that I already wrote down about two months ago. Here's in short what I'm planning to offer this fall and winter:
1-2 classes a week
2-4 conversations a week
3-5 videos/stories a week
What was also a big part of the strategy and which stays the same, is my desire to be part of a team. So if you would like to work together with me, could you send me a message?